Speak Now (Taylor's Version)
Since the announcement that Taylor Swift would be re-recording her first six studio albums, it's been virtually all her fans could talk about. Her fandom has been buzzing with questions of which album would be next to receive the '(Taylor's Version)' addition to the title, when it would be released, and what vault songs would be featured on the album.
In June of 2019, Swift was involved in a very publicized dispute with her old record label, Big Machine Records. The record label was sold to Scooter Braun, who would now claim ownership of her masters, refuse to sell them back to her unless she agreed to very unfair conditions, and then proceeded to sell them to a private equity firm. As a result, Swift turned to an alternative: re-recordings.
The first re-recording to be produced was her 2009 album 'Fearless,' coming out under the title "Fearless (Taylor's Version)" on April 9, 2021. Not even seven months later, "Red (Taylor's Version)" came out on Nov. 12, 2021. Immediately following the release of "Red," the fan speculation continued: Which re-recording would be next?
Their anticipation was soon answered on the night of May 5, during a concert in her hometown of Nashville, Tennessee. Along with having boy genius as openers, experiencing the first live performance of her song "Nothing New," featuring Phoebe Bridgers, all the lucky fans in attendance got to be at her live announcement of the next re-recording: "Speak Now"!
"Speak Now (Taylor's Version)" is set to release on July 7, 2023 – and has garnered the most excitement of all her re-recordings yet!
Leave a Comment
About the Contributor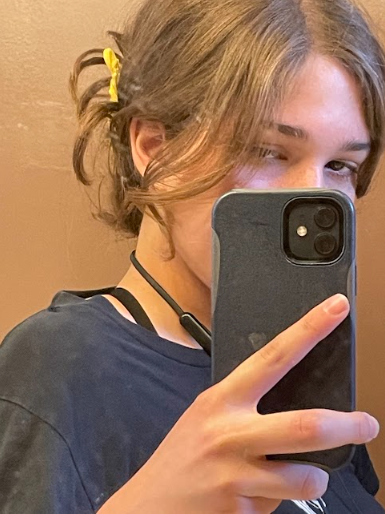 Joey Gray, Section Editor
Joey Gray is a writer and section editor for Canyon High School's journalism program, The Pony Express. Full of love and passion for writing, she hopes...