Teenagers are Able to Relate to Euphoria
With more people watching the show "Euphoria," viewers are able to see the characters in the show are facing similar struggles as them.
"Euphoria" first came out on June 16, 2019 on HBO Max, with the first season having eight episodes. The second season was released on Jan. 9, 2022, also having only eight episodes. These episodes have different types of drama happening between the characters and depict them facing multiple struggles that many teeangers are also dealing with.
The main character, Rue Bennett, played by Zendaya, faces many issues throughout the show, with a few of them being friendships, drug abuse, and family problems. Most of these problems came out with her father passing away due to cancer and Rue trying to find a way to cope with her feelings.
Drug abuse is something that is often ignored, despite the increase in use. Rue often did drugs on the show, portraying the struggle that many teens deal with. A survey on the Drug Free organization has found around 17 percent of teenagers during high school said they do illegal drugs during the day at school.
Another character on the show named Maddy Perez, played by Alexa Demie, struggles with her boyfriend on the show called Nate Jacobs, played by Jacob Elordi. In Maddy's eyes, their relationship is not problematic, but many of the other characters often see that their relationship is extremely toxic.
Maddy is very determined about not leaving her boyfriend, which is when their relationship goes downhill. Soon enough, the cops have to get involved with what is happening in their relationship. Nate is often seen stressing and making up lies to the cops to be able to stay with her as long as he can.
Another big reason regarding why Maddy is very firm about wanting to stay with her boyfriend is because she is impacted by her broken family. When she sees her parents, she realizes that she doesn't want a relationship like her mom, Sonia Perez, where her husband, Ted Perez, is just sitting all day on a chair since he's dealing with alcoholism and is not able to keep a job. Sonia and Ted don't even talk to each other for that reason, and they typically ignore each other. For that reason, Maddy is so committed to staying with Nate because they at least talk to each other and sometimes act like a healthy couple.
Similarly to Nate and Maddy's relationship, many high school relationships are unhealthy. In many people's cases, they often are not able to see that their relationship is unhealthy, just like in Maddy and Nate's, because they think their relationship is perfect, which is why they wanted to stay together so badly. According to an article by The Inkblot, a study by Family Violence Prevention Fund found that "one in three young people, ages 13 to 18, will be in an abusive or unhealthy relationship." That being said, the show is able to show the struggles that many real teenagers face.
The other main struggle teens face is shown by Cassie Howard, played by Sydney Sweeney. Her father, Gus Howard, got into a bad accident, causing him to get addicted to heavy drugs. He then leaves his family: Cassie, his daughter Lexie, and his wife Suze.
A problem that occurred as a result of this is Cassie having attachment issues with any guy she's ever dated. In fact, Rue says, "Cassie fell in love with every boy she ever dated," when describing Cassie's love life on the show. This problem with her father also caused Cassie to have a lot of anxiety, especially towards the end, when she realized she was in love with Nate, Maddy's ex-boyfriend at the time.
Cassie dealt with attachment issues after her father left, and this is a common thing to see in kids when a parent abandons the family. In an article by Woman's Day, the authors speak about the problems that occur when a father leaves his daughter, saying, "This can lead to negative coping skills such as sexual promiscuity, total avoidance of intimacy, isolation, substance abuse, anxiety, and depression." This being said, when a father leaves their daughter, they may experience hardships that could show early in their lives.
With more people watching Euphoria, people are able to notice that most characters in the show are also dealing with the same things, making them feel as if they are not alone. People are able to connect with those characters having the same problems as them.
Leave a Comment
About the Contributor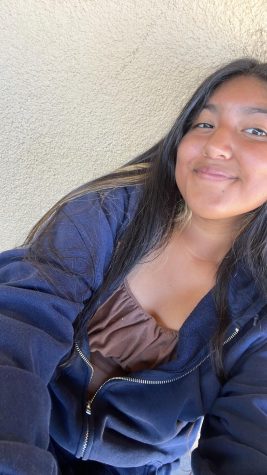 Sandra Trejo, Staff Writer
Sandra Trejo is a staff writer at The Pony Express. She thinks Journalism should be tried by everyone. It can be a fun thing to just try. She joined journalism...