UEFA Champions League Semi- Finals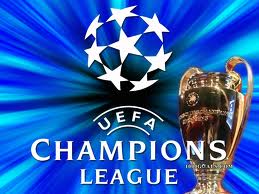 The final four are set for the UEFA Champions Leagues Semifinals. The teams that made the final cut are Manchester City, Real Madrid, A.C. Milan, and Inter Milan. The first of the two legs were played on Tuesday, May 9, with Manchester City facing Real Madrid, and Inter Milan vs. A.C. Milan on Wednesday, May 10.
Tuesday started off with a heated rematch of the 2021/2022 semifinals, with Madrid and Man City facing off yet again. The game ended with a 1-1 draw with an opening goal from Vinicius Junior in the 36th minute, assisted by Eduardo Camavinga who came in with an outstanding run down the left wing. However, Man City didn't let up, and Kevin De Bruyne smashed the ball into the bottom left corner in the 67th minute.
There was huge controversy against the build up towards City's goal due to the ball looking as though it went out of bounds before City player Bernardo Silva saved it. There was a digital image provided by BEIN sports, and the Daily Mail showed the said image. However, the image and technology BEIN Sports are using haven't been authenticated nor used by UEFA. Still, many Madrid fans alike were furious by the outcome.
On the other hand, Wednesday filled the San Siro stadium with both Milan and Inter fans. Everyone was tuning in for the iconic Milan Derby. A.C. Milan saw themselves at a disadvantage with the exclusion of one of their main attackers, Rafael Leao, out due to injury after a game against Lazio on Saturday.
This tragedy really showed during the Champions League game, in which Inter won 2-0 with early goals from Edin Dzeko in the 8th minute, and Henrikh Mkhitaryan. Milan struggled to have any dangerous attack without Leao. Although Milan had 14 shots on target compared to Inter's 18, they just couldn't find the back of the net.
There's still a lot to play for, and stay tuned for next week's second leg where we'll see who will advance to the Champions League final and be crowned the Kings of Europe!
Leave a Comment
About the Contributor
Angelica Nava, Staff Writer
Angelica Nava is a new staff writer for Canyon High School's newspaper, The Pony Express. Her writing doesn't fall into just one category, she's...