Writers Strike
On May 2, the "Writers Guild of America Strike" went on their second week of calling for a protest. However, the calling didn't go very well with Alliance of Motion Picture and Television Producers.
During the first week of the strike, they went through New York City, Los Angeles and Atlanta. This led to many productions to shut down such as, "Unstable," "Big Mouth," "Cobra Kai," "Stranger Things," and "Yellowjackets."
For those who aren't familiar with the Writers Guild of America Strike, it is a continuing labor dispute between the WGOAS (Writers Guild of America Strike) and the Alliance of Motion Picture Television Producers (AMPTP).
They focus on the residuals from streaming media, who need better income to support their own life and their families at home. WGOAS claims that "AMPTP's share of such residuals has cut much of writers' average incomes compared to a decade ago."
The vice president of the WGOAS is Michele Mulroney, and she spoke to Variety, a website that gets information about the WGOAS.
Mulroney said, "the picket line outside of Netflix headquarters in Hollywood needs to be done to resume the contract talks. I'm feeling strong, because our members are feeling strong.
She added, "Our members are very educated on the reasons that we're out and the reasons we are walking. Every day, leadership is very mindful of the impact of the strike and the sacrifices that are required. But it's a testament to how bad things are, unfortunately. You're seeing today a lot of parents are saying, 'I need to be able to pay my rent, to take care of my kids.' That's really fundamental to what we're doing. If you're a working writer who's creating content that makes billions of dollars for the studios, you really should be able to feed your kids, pay your rent, support your family. That's pretty basic stuff."
During the second week of the strike, there was a family themed picket at Netflix. It was organized by Liz Benjamin, a veteran TV writer who worked on many other things in the past including Netflix's "Dead to Me." The goal and main idea was to remind people that most of the writers in the guild are in the middle-class range with minimum amounts of money and families to support and feed at home.
"We're not greedy millionaire writers. We're hard-working people with families," Benjamin said. "I really wanted to put a human face on this strike." "It's been so fulfilling. But I'm not making enough to support two kids with special needs. I need to get paid more and I need to work more."
Cindy Appel dressed up in a full body dinosaur costume. She stated, "I bought it during the pandemic to help cheer up the neighborhood kids." Appel told Variety as she held a picket sign that read: "Don't make us extinct."
With that being an end to week two of the strike, it is still to be determined if this will go on for a third week, or maybe even longer.
Leave a Comment
About the Contributor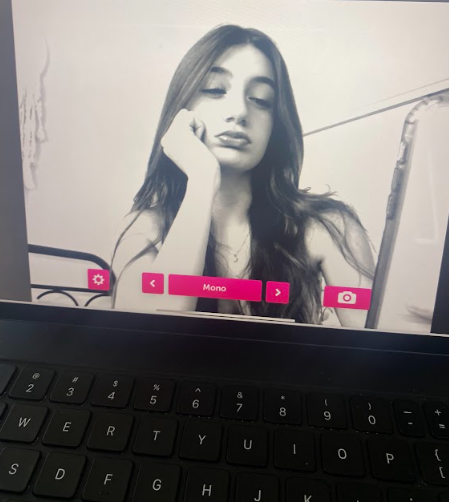 Neela Batrikian, Staff Writer
Neela Batrikian is a staff writer for The Pony Express. She is a sophomore at Canyon High School, and this is her second year of being in the journalism...