The Raiders and Their Covid Mistakes
The NFL has just recently fined the Las Vegas Raiders because of Covid-19 Violations. The Raiders team was fined $500,000 for the violations. Including the team's fine, their head coach, Jon Gruden, has also been fined $150,000. Along with having to pay $650,000 in total the team has also been stripped of their sixth-round pick in 2021.
"Raiders fined $500K, stripped of sixth-round pick for more COVID-19 violations" states "This is the third time this season the Raiders have been punished for COVID-19 violations. The first was the team and Gruden being fined for not consistently wearing his mask during the Raiders' season opener in Carolina."
The team received their second punishment when a large number of team members appeared at a charity with no mask. Each player was fined 15,000. The organizer of the charity event, Darren Waller, was also fined $30,000.
However, this did not mark the end of mistakes for the raiders. The head coach of the raiders, Jon Gruden, was fined another $100,000 because coach Gruden had not worn his face covering properly on the sideline during a game. The team was fined $250,000 for the same reason. They were then fined an extra $50,000 for allowing an unauthorized person in the locker room.
Being fined is not the only bad thing that happened to the Raiders. "Raiders and Jon Gruden Are Fined Again Over Virus Violations" states, "Raiders offensive lineman Trent Brown was put back on the reserve/Covid-19 list for a second time on Thursday because of ongoing complications related to the coronavirus." This led to sending home the rest of the teams starting offensive linemen because they had been in contact with Trent Brown.
The Raiders just kept making mistakes. "NFL fines Raiders, Jon Gruden, takes draft pick for repeated COVID-19 violations" states. "Sources said the Raiders had been warned more than once about specific violations but those violations have continued in spite of the warnings. More severe penalties could follow if there are further violations."
The penalties the Raiders got were the strongest punishment received against any N.F.L. team. All of the fines in a total amount up to over $1,000,000, And they lost their sixth-round pick for 2021. Can their luck get much worse, we will see as time goes by?
Leave a Comment
About the Contributor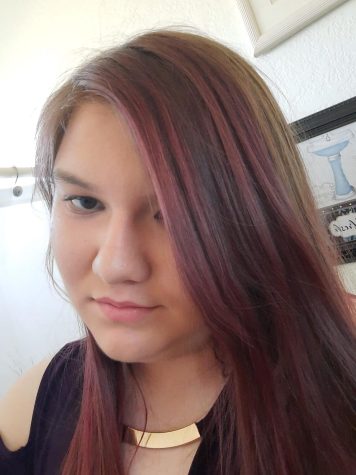 Rhonda Corona, Staff Writer
Rhonda Corona is a staff writer of the Pony Express, who has a passion for writing about whatever interests her, but she mostly writes about arts and entertainment...