Welcoming June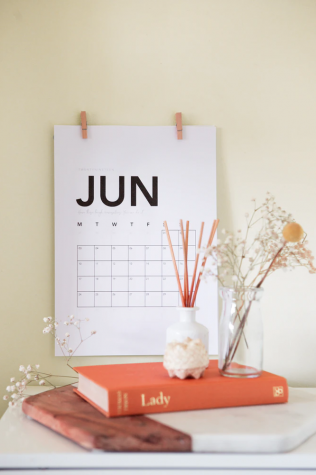 Believe it or not, the school year is coming to an end and the month of June is rapidly approaching us.
With the stress of AP Exams and finals behind us, June is an ideal month that we all enjoy as our first month of summer break.
June is the sixth month of our year, and is named after the Roman Goddess Juno, or the goddess of marriage. In fact, June is one of the most popular months for weddings!
June 2 is National Rocky Road day, so you might want to head to your nearest ice cream store for this one! Although it is unknown when this day originated, it is presumed that the inventors of the Rocky Road ice cream flavor coined this special day.
June 3 is World Bicycle Day. Taking a bike ride is both healthy and an enjoyable activity, so heading out for a ride is a great way to spend your first day of summer break. Bicyclists all over the world recognize this day to commemorate how many use bicycles as a form of transportation, a form of activity, and a form of fun.
June 4 is National Doughnut Day! This day was founded back in the days of World War I, to honor people who were named "lassies," or those who cooked food for veterans fighting in the war. Oftentimes, doughnuts were fried in metal veteran helmets, ultimately leading to the creation of this special day. Head to your nearest doughnut shop to see if they have any special offers.
June 5 is World Environment Day (not Earth Day- that was April 22). World Environment day is commemorated by the United Nations, bringing awareness to our environment and atmosphere. Every year a specific country is chosen to uphold a World Environment Day celebration, which also has a specific theme each year. For this year's 2021 celebration, Pakistan is hosting the event, with a theme of Generation Restoration.
June 6 is D-Day, recognizing our soldiers and veterans who fought in World War II.
June 7 is National Chocolate Ice Cream Day. With the hot weather rolling in during June, what better way to celebrate this holiday than to indulge in a nice scoop (or two) of chocolate ice cream!
….
June 20 is Father's Day.
June 30 is National Meteor Day. Take some time to star-gaze in the evening and recognize the beautiful environment around us.
There is a reason to celebrate every day in June. To all of my fellow peers, I hope you have an awesome summer break and enjoy your months off!
Leave a Comment