At Home Self Care Tips for Over the Summer
With summer approaching, people are looking forward to winding down and going traveling, which is always fun! However, it's still important to work on your mental health, especially if you're burnt out from school work. Here are some tips and activities to help you relax during your breaks from having some fun in the sun.
Clean Up a Space in the House
The best place to start improving your mental health is where you spend most of your time. It doesn't have to be the entire house, but your room is a good place to start cleaning. It will help lift up a weight on your shoulders. It will also give you a confidence boost, a feeling of accomplishment, and a better chance of sleeping, as your room is less stuffy.
Maintain a Healthy Sleep Schedule
As many of us will agree, we don't sleep much with late night study sessions, or catching up on some work. So, during the summer, try to work on getting the required 8-10 hours of sleep that is needed not only for mental health, but physical health too. Just because you have more free time on your hands doesn't mean you need to stay up late.
Going Outside
Going outside is on everyone's summer to-do list, whether it be a visit to the beach or on a road trip, but it doesn't always have to be a special occasion. Taking a simple walk outside is a great way to clear your head and boost your mood or to catch up by inviting friends along with you. The sunlight also benefits your mental health by increasing serotonin. You can also create a summer playlist or pick a podcast to listen to.
At-Home Spa Day
It doesn't have to be at a professional spa place; an at home spa day can have the same benefits at an affordable price. Drawing yourself a bath surrounded by candles and essential oils in a calming environment can help you feel clean and care free. If you want something extra, you can also do a face mask and a pedicure.
Hanging Out with Friends
Most people's favorite part of summer is going out with friends and family, whether it be at a bowling alley, amusement park, or having a picnic at the local park. Hanging out with friends can positively impact your mental health by reducing stress and giving your mind a little break.
Download a Self-Care App
It might be a little challenging to remember to take care of your own mental health, so it'll help to download a self-care app for reminders. Some apps that I would recommend are 'Finch,' a self-care app that helps you build habits and set simple daily goals for yourself, with a cute little pet that you can name and have conversations with after they finish an adventure. 'Virtual Hope Box' is an app that has features that can help with inspiration, relaxation, coping, or needing a distraction with music, games, and photos of loved ones.
Mental health is important to keep track of, and summer is a great time to start new habits and recharge your energy. Hope you can find the time to try out these tips and have a fun summer!
Leave a Comment
About the Contributor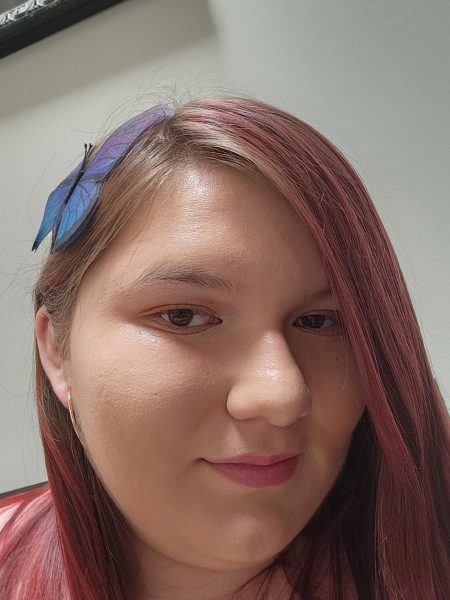 Rhonda Corona, Section Editor
Rhonda Corona is both a section editor and a graphic designer for the Pony Express. She is in her fourth year of Journalism and she mainly writes about...