Marvel's Spider-Man 2
The Insomniac Games company that made "Marvel's Spider-Man" and "Marvel's Spider-Man Miles Morales" has just announced their next project.
Insomniac Games which is owned by Sony Interactive Entertainment announced they are working on "Marvel's Spider-Man 2". The return for "Marvel's Spider-Man" has not been given a release date yet, but Insomniac and Sony have claimed that it'll be releasing in the year of 2023.
After the events of "Marvel's Spider-Man" in the end credits there's a teaser for Venom. Venom is one of Spider-Man's villains who has two hosts Eddie Brock and Harry Osborn. Venom hates Spider-Man and Peter Parker, and that's the same for Eddie he also hates Peter and Spider-Man while for Harry he only has Venom to cure his disease. Then later on we got Marvel's Spider-Man Miles Morales but Venom didn't show up. Miles Morales was a short game that got the short end of the stick from being a great game. Spider-Man 2 will begin after the events of Spider-Man and Spider-Man Miles Morales.
Spider-Man 2 has been confirmed for the Playstation 5 and it might only be exclusive to the PS5. Nothing has been announced for PS4 users as of now. This game will also be exclusive to Sony, so no Spider-Man for Xbox, Nintendo Switch, or PC users. People who own a PC will be able to project their game on the computer, but you'll have to own the game on the PS5 and connect your PS5 to your computer.
Regarding the villains, it seems we have two confirmed villains for "Spider-Man 2" that will be joining Venom. In the beginning of the trailer we hear a voice talking about hunting and giving a challenge, this leads people to believe that Craven The Hunter will be in the game. The second villain was shown in Marvel's Spider-Man with Peter Parker as the main character, you play as Mary Jane and sneak around Mr. Osborn's office and you see grenades that the Green Goblin uses hinting he could possibly be in the game.
These next villains are just rumors but they have the potential to make it into the game. They are The Lizard, Sandman, Mysterio, and Carnage who are the most rumored Villains because they are most likely in the movie that'll be coming soon so they might show up as boss fights, with the exception of Mysterio since he appeared in a movie already and Carnage which has the possibility of a DLC story. These are all just rumors for the Villians that'll appear in Marvel's Spider-Man 2, nothing has been confirmed besides the year that the game will come out which is 2023. Who would you like to fight in Marvel's "Spider-Man 2"?
Leave a Comment
About the Contributor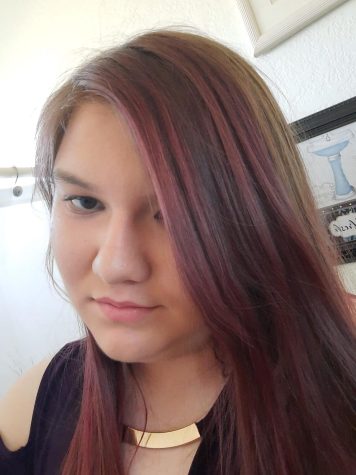 Rhonda Corona, Staff Writer
Rhonda Corona is a staff writer of the Pony Express, who has a passion for writing about whatever interests her, but she mostly writes about arts and entertainment...