Cheer Tryouts 23-24
As the 2022-2023 cheerleading season comes to an end, tryouts for the new season were recently held!
Tryouts were on March 30 in the AUX gym starting at 3:30 pm. To prepare for tryouts, Varsity cheerleaders hosted an optional cheer clinic for 7th-11th graders. At the clinic, they learned basic stunts, a couple of cheers, and a short routine as well as motions and jumps. It was held from March 20-22 from 4-5:30 pm. The following week, the final tryouts clinic was held on March 27-29.
The tryout clinic was where future and returning cheerleaders were placed with other people trying out in groups of four. During these days, prospective cheerleaders went over jumps and motions, and everyone was required to learn a new routine and a new cheer which they performed at tryouts as a group. They also performed a stunt, where the group got to choose which stunt they are performing.
During tryouts, students received a number that they placed on their shirt. Their group went in one at a time. The judges called each person up by number. When your number was called, you showed them a "Toe Touch," which is a jump learned at the clinic, and they asked to see your specialty jump, which was any of the jumps you believed you could do best.
Then, they called you up individually to see your tumbling skills. Tumbling was not required, but it was recommended to learn. They did expect you to have basic tumbling skills, such as a forward roll and occasionally cartwheels. Then you and your group performed the cheer they taught you, and then you performed the dance with your choice of stunts at the end.
Results were given the next day on Friday, March 31, on the Canyon Cheer Instagram (@chscanyoncheer). There was a picture of the number you tried out with and which team you made. Congratulations to all the Cowboys who made it on a team!!
Leave a Comment
About the Contributors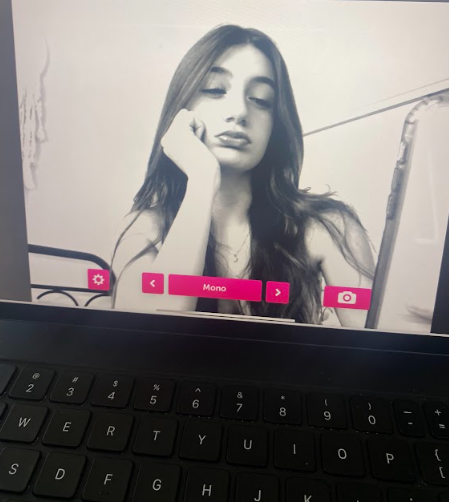 Neela Batrikian, Staff Writer
Neela Batrikian is a staff writer for The Pony Express. She is a sophomore at Canyon High School, and this is her second year of being in the journalism...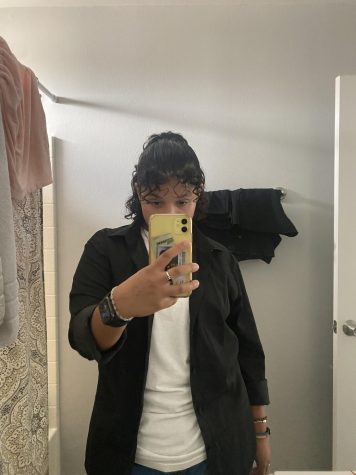 Sophie Alvarez, Staff Writer
Sophie Alvarez is a graphic designer for The Pony Express. She is a freshman at Canyon High School and loves to draw for The Pony Express exploring different...