Merry and Safe Holiday Activities to Enjoy Amid COVID-19
As the holiday season quickly approaches, one can only wonder how things will differ this year. While the song goes "there'll be parties for hosting," there definitely won't be any this holiday season. However, there are plenty of fun activities for people to do at home or in the comfort of their car; safe and sound.
Holiday lights tour
We may not be able to walk around and admire the dazzling lights, but that doesn't mean we can't drive around and admire them from afar. Six Flags Magic Mountain will be offering a drive-thru experience of their annual Holiday in the Park event. Additionally, The Dodgers Stadium is also hosting a drive-thru Christmas light experience this year.
Have a movie night
Enjoying a simple night in with the family and rewatching classics is something everyone can appreciate. From movies such as "Home Alone" to "How the Grinch Stole Christmas," anyone is guaranteed to feel the Christmas spirit afterward. Just grab your pajamas, hot cocoa, and some delicious homemade cookies and you'll be set.
Send a loved one a gift
It may not be possible to see everyone you care about because of current events, but you can still send them a gift. Whether it's homemade or something more extravagant, it's the thought that counts. Showing a loved one that they are in your thoughts, is sure to bring their spirits up.
Attend a virtual party
While an actual party is not the move right now, there's no harm in a virtual one. Gather your friends, throw on your favorite ugly Christmas sweater, and light up your tree, the party is barely about to begin. You can play games, have a festive karaoke session, or just simply talk for hours. Spending time with friends, even virtually, will definitely spread some joy during these unfortunate circumstances.
Go all out with decorations
Christmas cheer is all through the air, for those who are staying home for the first time or simply love this time of year, decorating their homes is such a wonderful idea. Yes, the decorations may not be shown off, but what's wrong with having some fun and decorating? The giant wreath won't harm anyone, and the adorable inflatable decor will bring smiles to many faces.
Create a holiday playlist
What's a better way to get into the holiday spirit than listening to some of your favorite holiday tunes. Iconic songs like "Underneath the Tree" and "Jingle Bell Rock" can certainly make anyone feel merry and carefree. Make a playlist with friends or family containing everyone's festive choices, and listen to them on Christmas day or throughout the entire holiday season.
Bake and decorate some delicious treats
The delicious mixture of gingerbread in the air with the captivating scent of sugar cookies, screams holiday cheer. Grab your apron, ask your family to join you, click play on a holiday playlist, and start baking. Everyone should make at least one batch of cookies and have fun decorating them.
Cook dinner with the whole family
Dinner with your family is always a lighthearted activity. Cooking dinner with them will not only be a bonding experience, but it'll also create lasting memories tied to the holiday season. It doesn't have to be much, decide on the menu beforehand and double-check to make sure you have all the ingredients needed.
Make your own ornaments
Forgetting the drastic events of this year is next to impossible. The holidays this year will be one of a kind, why not embrace this unique time and remember it with some ornaments? You could buy clear ornaments and decorate them yourselves, or go the extra mile and make the ornaments from scratch.
2020 has been quite a rollercoaster, COVID-19 seems to be a consistent topic everyone hears about daily. It may not be safe to gather with extended family, travel, or generally go out, however, that doesn't mean that "the most wonderful time of the year" has to be completely ruined.
Leave a Comment
About the Contributor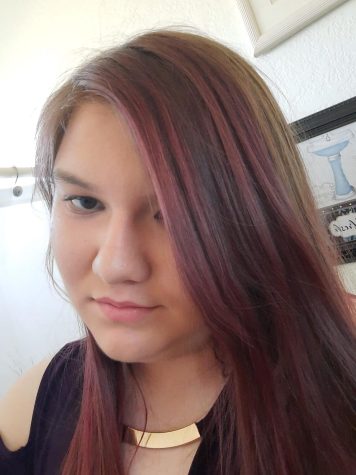 Rhonda Corona, Staff Writer
Rhonda Corona is a staff writer of the Pony Express, who has a passion for writing about whatever interests her, but she mostly writes about arts and entertainment...