Online School vs Hybrid School
It's hard to believe that school has been online for about a year now, but it has and now Canyon is preparing to reopen its doors to students in a new way. Going back has its pros and cons, but I think either way it's exciting to know there is progress being made.
Cons to Staying Online
Although going back seems like a nice idea, staying home may be the only option for some students. A downside to this is that there won't be an opportunity to learn within the classroom setting. Another thing that some students may not like is that they won't be able to get accustomed to the new way school will be run because they would still be online.
Students may get so comfortable with this platform of learning that going back will be harder in the long run. They won't even be able to be social. It may not be the way some people want it to happen, but at least it's something.
Pros to Staying Online
Some upsides to staying online are that some people may be used to it, and there won't have to be a new schedule implemented. It's pretty simple because some students may be staying in an environment they are accustomed to.
In some ways, going online has helped students, and it's nice for them to not have to worry about covid exposure. The students staying online will also have the benefit of hearing about going back and its impact without having to be the first to experience the change.
Cons to Going Back to School
Going back to school sounds great, but there could be some downsides to this. For one thing, it won't be like the school we were all used to––things will be completely different. From temperature checks and social distancing, to masks and running the risk of getting the virus, these are things that you may want to think about upon going back to school.
Another difference is that it's not even going completely back to normal, it's a process that everyone will have to ease into. A word to describe this half home and half school lifestyle would be hybrid learning. This introduces a completely new style of learning, but overthinking about these new rules of school life won't do anyone much good. It's going to be a new part of this everyday routine that may be a hard adjustment for some people.
School is one thing that we are going to have to begin to normalize, in this new form of learning. Going back will be another uncertain period and may take some trial and error, but the pros may outweigh the cons.
Pros to Going Back to School
Hybrid learning seems like a huge step and one that may be worth taking. When school goes back in session there will be so much to look forward to. For one thing, there's an opportunity to see friends, teachers, and faculty that you may not have seen since before the virus started. Even if these social interactions are short and social distanced it may make more students happy to know there are still people who remember them enough to smile or even say hi.
There will be many great things about returning to campus, but one thing students may look forward to is having fewer distractions. Being in a school environment may help and encourage more kids to do their best. Schooling at home has proved difficult for people who have a lot of siblings, can't put down their phones or games, or even have trouble with snacking during class time.
Returning to school in an environment that is distraction free could make a huge impact on students who are struggling to pay attention. Overall, going back will only bring us closer to completely restoring school life. Sometimes the best progress is any progress at all.
There are many ways to look at going back to school, but I think there will be growth and there will be a learning experience. In the future, there may be better ways to manage going back to school if we learn from what we are doing now and start creating new solutions. Sitting back and waiting for this to end doesn't seem like a good solution anymore, so seeing change is one great step forward.
View Comments (1)
About the Contributor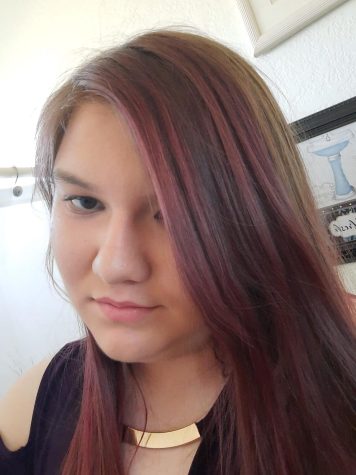 Rhonda Corona, Staff Writer
Rhonda Corona is a staff writer of the Pony Express, who has a passion for writing about whatever interests her, but she mostly writes about arts and entertainment...