Daniela Reyes: Surgeon in the making
Sophomore Daniela Reyes received a medical scholarship to UCLA Health, a university that she plans to attend in her future, however the road to achieving this scholarship was a challenge.
After applying for a nomination for an award and scholarship for students who were interested in becoming a physician or a medical student at the institution, Daniela spoke about how she had to "observe a live appendectomy, and answered questions, did research on how an appendectomy procedure works, and what possible complications can happen, treatments in case there is an infection or bacteria stuck after an appendectomy, the safest ways to stay sterile, and how to provide good medical health care."
She believes that "regardless of the award or the scholarship, I think that it [is] really important to just view what you're going to be doing because it's like you get a step or you get a peek into your future."
A lot of students have applied for the award, however not many were able to be nominated, but Daniela has risen to the challenge and qualified for the nomination. According to her, "there were specific requirements such as "you had to do a certain amount of community service, you had to have a certain gpa, [and] be taking certain classes."
She describes it as an "eye opening opportunity." Especially since she was one of two Hart students who had gotten in, with the other students being from northern California or out of state.
She has been planning to study anesthesiology as a career for a long time, but now that she has the opportunity to observe surgery in person and understand the procedures, she is planning to switch her career to general surgery. She explains: "I do plan on going to UCLA and taking my internship there, and hopefully graduate from there and move on to Olive View Hospital, where I'll be working as a resident and completing my fellowship and becoming a real general surgeon or an anesthesiologist. But only time will tell."
Daniela put a lot of thought and focus into what and who she would want to be as a person, and felt that it took a lot of courage and determination for her to achieve it. Hopefully she takes that determination into her future and achieves her vision of her future self.
Leave a Comment
About the Contributor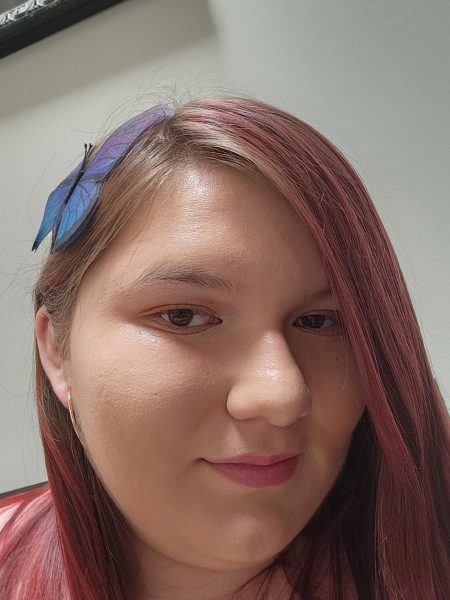 Rhonda Corona, Section Editor
Rhonda Corona is both a section editor and a graphic designer for the Pony Express. She is in her fourth year of Journalism and she mainly writes about...