Netflix's Original Series "Squid Game" Review
Netflix's latest Korean drama television series "Squid Game" was released worldwide on September 17th, 2021 and was directed and written by Hwang-Dong-hyuk. "Squid Game" has captivated audiences around the globe, making it the number one show on Netflix.
It tells the story of 456 financially struggling citizens as they are invited to play a mysterious competition with the stakes on an all-time high. Little do they know, the competition is composed of traditional Korean children's games that must be completed and has a huge cash prize in store for the winner. However, the price of each game comes at a cost; the participants soon discover that they are also playing for their lives.
In the first few episodes, Lee Jung-Jae's performance as he plays the role of the lead character Seong Gi-Hun (player 456), may seem unnecessarily dramatic. Nevertheless, as we continue watching, we are inevitably reeled into the character's facial expressions and performance. Because of this, each tragedy Seong Gi-Hun experiences is shared with the audience.
The concept of a high-stakes survival game is nothing new to the big screen. In fact, works such as "Maze Runner", "The Platform", and "Saw" all tackle the similar premise of undergoing a challenge to survive. However, what is highly impressive about Squid Game is the absence of loopholes and miscalculations in production. Every choice each character makes has been well thought out by the directing team behind the scenes.
Further adding to the success and intriguing effects of "Squid Game" is the series' unexpected plot twist. While the characters are obviously fooled in the show, we are equally as fooled due to the quick turn of events and creative plot. With this, even if the premise of the show remains the same, we are constantly shocked as we uncover more information about the characters, their history, and the reason for the existence of the Squid Game.
The Netflix original Korean series definitely deserves all the praise and hype surrounding it. Whether or not you're a fan of Korean film or survival games, "Squid Game" caters to all fans of interesting series' in general. Just keep in mind that the show does not hold back on showing the gore and blood involved in the inhumane practices carried throughout the show.
Leave a Comment
About the Contributor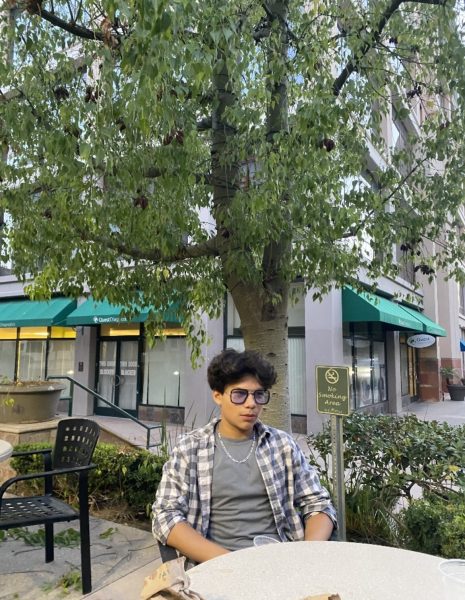 Josh Benitez, Editor-in-Chief
Joshua Benitez is an editor-in-chief for The Pony Express and a junior at Canyon High School. Joshua has been a part of the journalism program for 3 years,...