Depp vs. Heard
The Depp-Heard trial has taken over social media and article headlines as the former spouses have faced off in court during the past six weeks. The trial is set to end with closing statements taking place this Friday, May 27. So therein lies the question: What exactly happened between Johnny Depp and Amber Heard?
In 2009, Johnny Depp and Amber Heard met on the set of "The Rum Diary." However, it wasn't until a few years later in late 2011 that Depp and Heard reportedly started their relationship. In 2015, they got married in a private ceremony.
Only a year later, on May 23, 2016, Heard officially filed for divorce from Depp and obtained a temporary restraining order after claiming he had thrown his phone at her during an argument, leaving bruises on her face. However, a police spokesman reported that they found that no crime had taken place.
Ever since their divorce, the question of whether or not domestic abuse took place within the marriage has been debated. It wasn't until 2018 that the situation truly escalated.
Amber Heard wrote an op-ed for The Washington Post, naming herself as an ambassador for women and a survivor of abuse. Without explicitly stating Depp's name, Heard detailed a relationship in which she experienced domestic violence. This was mainly assumed to be describing her marriage with Depp, and the piece largely damaged his career and reputation. Depp sued Heard for 50 million dollars for what he said were false claims of abuse. After Depp's lawyer stated that Heard's claims were false, she countersued for 100 million dollars.
When Depp took the stand, he claimed that Heard was both verbally and physically abusive. While he admitted to abusing drugs and alcohol, he claimed that Heard would use his addiction out of context to explain his supposed abuse.
In Heard's testimony, she stated that Depp's drug and alcohol use made him both physically and sexually abusive. She described him as jealous and controlling, and said that he would attempt to control the roles she would take.
The internet reaction has been huge, with millions of people showing their support for Depp online. The hashtag #JusticeForJohnnyDepp has garnered up to 15 billion views on TikTok.
While the trial isn't over just yet, the world will be holding its breath until the closing statements are heard on Friday.
Leave a Comment
About the Contributor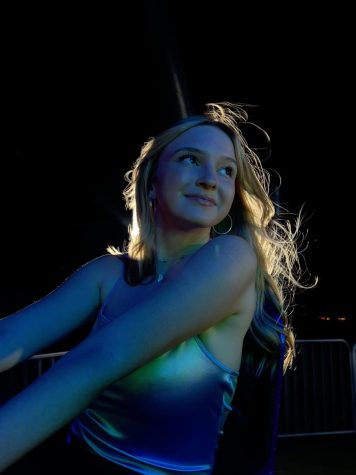 Ava Welch, Copy Editor
Ava Welch is the Copy Editor of the Pony Express. She is a senior in high school and this is her second year in the journalism program. In her junior year,...