What Does Thanksgiving Mean To You
With Thanksgiving recently occurring, many are still thinking back to the week break they got to enjoy. Thanksgiving has a broad meaning, so I was left wondering, what does Thanksgiving mean to people? To answer this question, I asked some teachers around Canyon High School how they felt.
When questioning geometry teacher Marina White how she felt about the holiday, she said, "Thanksgiving allows my family to put our everyday lives on pause and take a couple days to spend time with and be grateful for all our family and friends in our life."
English teacher Argentina Patlan was asked the same question, and in response, she said, "For me, Thanksgiving means family time. It is one of the few times of the year I get to visit my family in Houston, so it is one of my favorite holidays."
French teacher Spencer Moulden, or referred to as "Madame" among students, responded with, "Thanksgiving is about taking a pause in the hustle and bustle of the holiday season to appreciate the people and things in your life. A time to spend with the people close to you and enjoy delicious food and wonderful conversations."
Thanksgiving seems to be family-oriented. To me, Thanksgiving is a time where I get to see my family and catch up with them. Thanksgiving can mean anything to anyone, but for the most part, family seems to be the center of it. No matter if you do or do not celebrate the holiday, take the week to think on what or who you appreciate in your life.
Leave a Comment
About the Contributor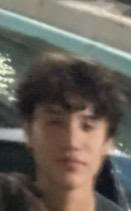 Diego Melara, Staff Writer
Diego Melara is a sophomore at Canyon High School and is staff writer for journalism. He enjoys writing about things he's passionate about, he enjoys hanging...