Puss in Boots: The Last Wish Movie Review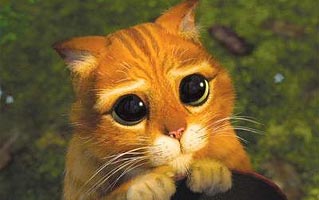 Since the first Puss in Boots movie came out in 2011, Dreamworks Animations has recently released a sequel called "Puss in Boots: The Last Wish." The sequel returns with Antonio Banderas voicing the famous Puss in Boots, with yet another daring adventure for our feline friend.
Our protagonist, Puss, has come down to his last life out of the nine after his countless dangerous adventures. In hopes of getting more lives, Puss embarks on a mission to find the wishing star, by following a magical map. But as the movie begins, we are introduced to a white wolf; he represents death and follows Puss throughout all of the movie with his eerie whistle.
As the wolf continuously finds Puss, the feline humbles himself and asks for help from a former friend, Kitty Softpaws, and Perro.
This movie perfectly blends humor and a deep plot to bring viewers a meaningful and enjoyable film. Dreamworks did an incredible job at building upon Puss' character and allowing his character to grow and mature from a selfish and arrogant cat to a humble and appreciative one.
Other viewers have also taken note of this on Common Sense Media and have said that it is a "mature story about Puss coming to terms with his own mortality. The theme of the story is all about cherishing your life and the people you hold dear."
The plot is generally very easy to follow, and it made the overall movie more enjoyable to watch. I found the action scenes exciting, and it kept pulling a number of plot twists, along with a number of villains that intensified the action. The white wolf, Death, has had a great reception from The Spartan Shield, as, "Death is one of the greatest animated villains ever and every single time he was on screen, he flooded the viewer with a shivering chill down their spine."
Overall, "Puss in Boots: The Last Wish" is a must see movie, especially if you're looking for fun and outgoing characters.
Leave a Comment
About the Contributor
Angelica Nava, Staff Writer
Angelica Nava is a new staff writer for Canyon High School's newspaper, The Pony Express. Her writing doesn't fall into just one category, she's...