History of St. Patrick's Day
Many people know St. Patricks Day is on March 17, but do we all know how it started and why we celebrate this interesting holiday?
This holiday has been going on for over 1000 years. St. Patrick's Day is during lent, which happens to be in the Christian season. Traditionally, most Irish families go to church in the morning, and again later on in the afternoon, to celebrate. They also celebrate by drinking and having a feast that consists of an Irish traditional meal, Irish bacon and cabbage.
Another tradition that is known around the world is the wearing green rule. If you don't wear green on St. Patrick's Day, anyone who is wearing green is allowed to pinch you.
St. Patrick's Day is named after St. Patrick. St. Patrick was born in Roman Britain, lived during the fifth century, and eventually became the patron saint of Ireland. Something most people don't know is that, when he was 16, he was kidnapped, brought to Ireland, and was forced to become a slave for a family. He later found an escape and eventually became known for bringing Christianity to the Irish people.
Centuries after Patrick's death, which was on March 17, 1461, the legend of St. Patrick is used to explain the Holy Trinity. He used three specific leaves of a native Irish clover and called it what is known today as the shamrock, which is also known as a St. Patrick's Day "mascot."
Now, over 100 St. Patrick's Day parades are celebrated all around the United States. Boston and New York are most known for the biggest parades and celebrations for this holiday.
Irish families and people all around the world are getting ready for the upcoming holiday and celebrating all of its traditions. Make sure to wear green!
Leave a Comment
About the Contributor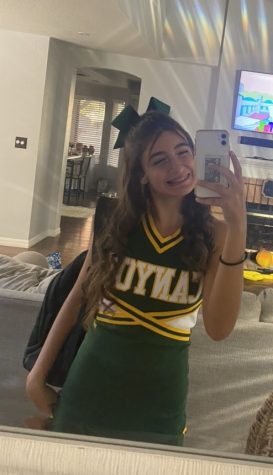 Neela Batrikian, Staff Writer
Neela Batrikian is a new staff writer for Journalism at Canyon High School. She is in 9th grade and loves the Journalism class because of how flexible...