A Look into CHS's Growing Businesses
Throughout quarantine and remote learning many small businesses created by our own students started to flourish and people are taking notice. Two businesses in particular, Prncess Lashes and Shop Heavens Angels, have been praised by fellow students, and I got the chance to talk to both owners to see how they got started with their small business.
Hannah Valdez, a senior, had an epiphany to become a lash technician after modeling lashes for a friend of hers. She said, "that very same day [I got my lashes done] I decided I wanted to take the class on my own so I could pursue starting my own small business." She then made the decision to quit the job she already had, and start her journey to become a lash technician.
After many hours of class and practicing on friends and close relatives, Valdez saved up enough money to officially rent her own work space in order to "provide more services in the beauty category." Valdez has big aspirations and goals that she wants to accomplish in her new career. Valdez wants to further her knowledge of the beauty industry and she wants to "become a licensed cosmetologist in order to be able to provide services that I want to."
Not only does she want to become a cosmetologist, she also aspires to earn a nurse practitioner degree so she can perform Botox fillers and fulfill her hopes of opening her own studio or spa.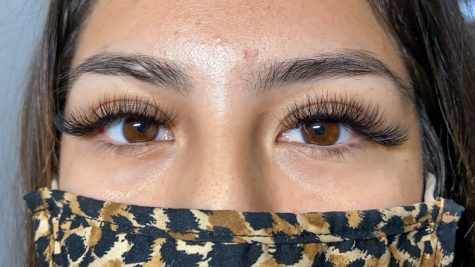 Prncess Lashes is about uplifting and supporting all customers in looking and feeling like the best version of themselves. Valdez loves what she does and is more than excited than ever to share her passion with others.
New lashes should always be paired with cute handmade jewelry and Shop Heavens Angels has you covered. Co-owners Hazel Jimenez, Annalisa Lopez, and Stephanie Magana share their passion for trendy pieces turned affordable with their target demographic being fellow high school students.
Magana was the first person to think of the idea and shared her thoughts with Lopez and Jimenez who were both excited to take on this project. Jimenez was the one who actually started to get into making jewelry during quarantine, she further explains "I wanted to put my free time to good use. We all decided to do this together in July of 2020."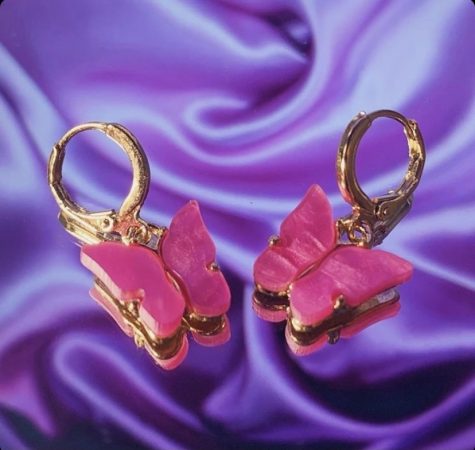 Magana puts Shop Heavens Angels' objective perfectly explaining that they want their customers to "feel confident, as well as make our jewelry affordable and trendy." They also hope to expand as a business and add more pieces other than jewelry.
Both owners encourage people who have a dream to "go for it. My opportunity honestly came out of nowhere. I wasn't even thinking of doing lashes a week before I decided to go for it. If you have a good feeling about something and you feel passionate enough about it don't doubt yourself… just put your all into it and I promise it will be worth it" said Valdez.
If you would like to support either of these businesses follow @prncessxlashess and @shop.heavensangels on Instagram!
Leave a Comment