Controversies Surrounding NBA Star Kyrie Irving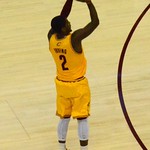 Kyrie Irving is a name that you may have heard for many different reasons. Whether it is because of what he's done on the basketball court, his familiar shoe designs, or his recent controversies, Kyrie Irving is a well-known name. In regards to Irving's controversies, they have slowly started to grow and have affected him in a few different ways.
Irving has been in the NBA spotlight for a long time: since 2011. Ever since he first stepped out into the professional scene, the media has kept a close eye on him. However, recently the media surrounding the basketball star has not been so good.
One of his biggest and most recent controversies began when the NBA finally started back up for the first time since the beginning of the COVID-19 pandemic. All players needed to be vaccinated in order to be eligible to play, and Irving simply refused, which led to lots of media buzz.
Although everyone has their personal opinion and has the right to do whatever they would like with their body, this choice still disappointed many fans because the Brooklyn Nets would be missing out on an extremely reliable player. He finally returned to playing after the vaccine mandate in the NBA was lifted.
Another one of Irving's main controversies that happened most recently has affected not only him, but regular people and fans all over. It first started when Irving posted a tweet containing a link that led to an antisemitic movie last month.
The true reason why this created so much media buzz even after the post was because he refused to deny any antisemitic beliefs that he may have. This caused an outrage amongst fans which led to the NBA suspending Irving from playing indefinitely starting Nov. 3. Following his playing suspension, his contract with Nike was also suspended indefinitely.
Although there are a lot of people that agree with his suspension, the majority seems to disagree and find it to be excessive. For example, the Los Angeles Lakers star, Lebron James, tweeted, "Kyrie apologized and should be able to play. That's what I think. It's that simple. Help him learn – but he should be playing."
All of the different sides of this situation make it hard to predict what Kyrie Irving's future will be like. Only time will tell if the NBA star will be back to doing what he does best anytime soon.
Leave a Comment
About the Contributor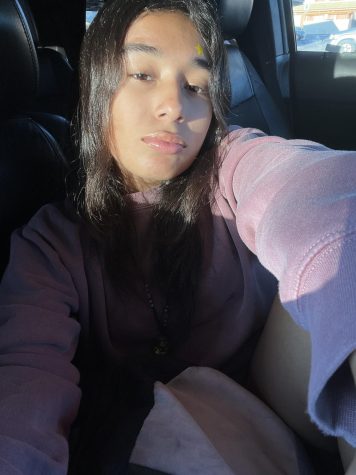 Mia Alvarado, Staff Writer
Mia Alvarado is a staff writer for The Pony Express that is open to writing about any and all topics. She especially loves writing about topics surrounding...