Viva La Rosa
Jumping into springtime, many people think of the beautiful growth of roses, daisies, and lavenders. Oftentimes some do not realize the importance of spring or the unique gifts that it offers. Not only does it provide flowers, but the restoration of energy that is used repeatedly throughout the year.
Speaking of flowers, there is a special kind of flower that derives from the elegant Asian tree referred to as the Cherry Blossom. It is an essential part of Asia and is most notably a unique gift created by mother nature. It symbolizes the growth and development of people that occurs throughout the year. Along with the Cherry Blossoms comes the Lunar New Year which is a part of Asian culture.
During the holidays, we experience a roller coaster of emotions obtained through the year and sometimes can be unpredictable, but with the year of the tiger it can be described as "brave, competitive, unpredictable, and confident" stated by Year of the Tiger – 2022 Chinese Zodiac. The purpose of this tradition is to appreciate and value those whom we love in our lives that have survived the year and made us stronger.
All together the creative aspects of this season have grown throughout the years because of the magnificent scenery and the traditions that have held strong. This amazing landscape inspires many people to express themselves artistically which truly defines the meaning of springtime .
Along with innovation, a clean environment, and breathtaking terrain, comes positive mental health. Another notable part with this new refreshing season is the relaxing and peaceful time that we experience as time passes.
Science educators, from Nature and mental health: An ecosystem service perspective – Science have said, "a wealth of studies has demonstrated that nature experience is associated with psychological well-being …The forms of association include evidence that links nature experience with increased positive affect ; happiness and subjective well-being ; positive social interactions, cohesion, and engagement; a sense of meaning and purpose in life ; improved manageability of life tasks ; and decreases in mental distress, such as negative affect."
So ask yourself; what do you visualize when thinking about spring? An aspiring thought or idea can be changed by the aesthetic appeal of a season. Nature has been shown to inspire us to create art, make new traditions and improve the mental stability of those who we care about.
Leave a Comment
About the Contributors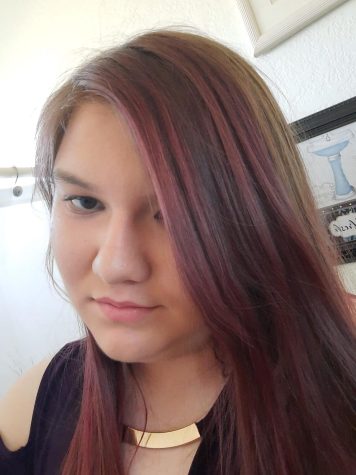 Rhonda Corona, Staff Writer
Rhonda Corona is a staff writer of the Pony Express, who has a passion for writing about whatever interests her, but she mostly writes about arts and entertainment...