Gucci 'Twinsburg' Runway Show
In Gucci's most recent runway show, "Spring 2023 Ready-to-Wear," they had 68 twins showing off their spring 2023 collection.
The show took place in one huge room that was divided in two. On each side, there was one of the identical twins showing off the collection piece. On the walls of the rooms, there were portraits of the twins and their look-alikes. While the crowd knew nothing, one twin walked down the runway, showing off a piece of the collection.
The opening look was a blouse shirt in dark blue, and a pink undershirt only showing at the top of the shirt and the wrist. The pants were cut and were held by a small piece also being dark blue. They wore black dress shoes, and they had clear glasses with earrings in the shape of a cross.
The biggest part of the show was when they put down the wall dividing the room into two, where it was revealed that it was an identical twin runway show. They then repeated the show again, but this time it was slightly different: the identical twins came out, met in the middle, held each other's hand, and walked down the runway.
The main point of the show was to make the audience feel something by seeing the twins walking down the runway together. In an article by The National, it was stated that it was "visually dazzling, [and] was created around ideas of otherness and identity," making it known that the twins they had at the show are their own person with their own identities. The 'Twinsburg' runway show has made the expectations for future Gucci runway shows skyrocket.
Leave a Comment
About the Contributor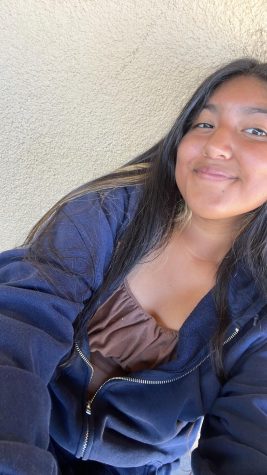 Sandra Trejo, Staff Writer
Sandra Trejo is a staff writer at The Pony Express. She thinks Journalism should be tried by everyone. It can be a fun thing to just try. She joined journalism...