Fashion Through the Decades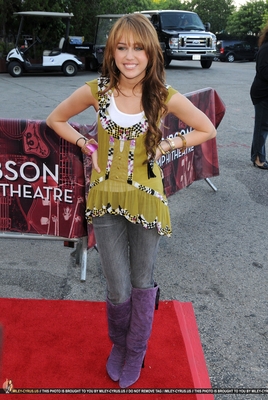 Fashion is a huge thing these days, but do you ever think about how much it has evolved over time? Nowadays, people go for styles such as "street styles," "grunge," "soft style," "indie," and many more, but fashion has not always been this way. From the 1920's to now, fashion has gone through many changes.
Most people do not know the fashion trends from way back then, so here is a blast from the past to talk about fashion throughout the decades.
Starting in the roaring '20s, the common fashion for women consisted of drop-waist dresses that fit very loosely around their hips and ended right below their knee. Additionally, fur coats were a common way for women to spice up their outfits. For shoes, they typically wore Mary Jane heels.
On the other hand, men would wear suits and silk shirts, accompanied with a handkerchief and a racoon fur jacket. To pull it all together, they wore bowties and black leather shoes. The 20s will always be known as the glitz and glamor era for both men and women.
Moving into the 30's, women wore more modest dresses with high necklines and wide shoulders. They had plenty of bows and buttons to keep their outfits decorated. For men, they wore suits with padded shoulders and a v-neckline with tapering sleeves. The 30s was known for the romantic and feminine style era as they kept their outfits very classy and modest.
The 40s were different; men would usually wear their older suits, but to add some spice, they would add a vest to compliment the outfit. Women would wear coats that had square shoulders with a simple blouse, which they would pair with a skirt or kitty foyle dresses (dark dresses with white or light collars and cuffs). The 40s was known for their clean silhouette, yet somewhat military look.
The booming 50s wasn't just known for the cute diners, with waitresses on roller skates; this decade was another great time for fashion. Blouses with puffy sleeves, jeans, and long narrow skirts were the move for women in the 50s. For their dressier outfits, they would throw on a top with a poodle skirt, and add a cardigan, and they normally would rock polkadots. The narrow look was definitely in because men would wear baggy suits and narrow ties. Men and women made sure to have good outfits as they were jamming and dancing to the king himself: Elvis Presley.
The 60s was known as the "golden age" which fits great with how good their fashion was. The hippie style made its breakthrough in this decade with men wearing tie dye shirts paired with velvet vests. Women loved their boxy jackets and stiletto heel shoes, but simple dresses were still in style. Adding accessories was also a mandatory task to bring the outfits together. This was just the beginning of the hippie era.
Grooving on into the 70's, there was the introduction to bell bottom pants. Not only were women rocking those bell bottoms, they were also wearing maxi dresses, frayed jeans, midi skirts, and panchos. Now, don't be fooled; it wasn't just the women wearing those bell bottoms; it was men, too. They would pair the pants with a vest, some platform shoes, a turtle neck sweaters, or even a tight t-shirt. This style still continues today, and it has us all saying "jeeper creepers" to their very funky style.
The 80s is a very known decade for their big hair, bright colors, and dates at the roller rink, but what do you think they would wear to those dates? Men would cuff their jeans, add a plain t-shirt with a cardigan on top, and they put on a pair of loafers to pull it all together. For women, they would wear plenty of very colorful sweaters, velvet blazers, crop tops, and knee high skirts. They commonly had their hair crimped with colorful scrunchies on their hair, and they always had their hair teased. Sweatbands and leg warmers were also very popular. The famous show "Stranger Things" does a very good job showing off this crazy fashion from the 80s.
Getting closer to today's decade, the 90s was definitely a time. Darker clothing started becoming more popular, and so did leather pants. Women commonly wore metallic clothing, dark or red leather pants, or some very cool animal print clothing. This was also the introduction for women with their halter tops and maxi skirts. Men rocked overalls and started wearing straight legged jeans. To add on, they commonly paired that with a turtle neck or an oversized windbreaker. Today's fashion style can thank the men in the 90s for making baggy jeans a thing. The hit movie "Clueless" did such a fun job showing off the 90s style. This time was known for their punk, hip-hop fashion that is still around to this day.
The famous Y2k era is one that no one will ever forget. The track suits, chunky sandals, and cargo pants were definitely the move. You would catch most women in their low-rise pants and crop tops that they paired with a cropped jacket and chunky wedge sandals. Icon Miley Cyrus was also rocking a dress over her jeans in 2013. Furthermore, men wore backwards jerseys and baggy pants with a backwards hat. The 2000s pop era was such a fun time.
As we reach our era of time, we start to create new fashion trends every month. From mom jeans to the Hollister skinny ripped jeans, or even the vsco style from 2020 and men keeping their baggy jeans and big t-shirts for their style, not much has changed due to the fact that the common fashion we have now stems from fashion back then. The beautiful thing about fashion in this decade is that most people use their style to express themselves.
Here at Canyon High School, we have a fashion club, which is advised by English teacher Mrs. Wilken.
Fashion Club's Student Group Advisor, Santi Guevara, has tons to say about fashion.
Santi says that his favorite decade of fashion is the 1950s because it was "very dark macademain, which has more sweater vest and brown earthy tones," which is the style Santi uses now. He is very pleased at the fact that this style has come back because he uses it a lot to inspire his outfits.
Fashion is always changing, and Santi says, "The best part about fashion coming back is that it never gets old, it always comes back not necessarily the same, but it comes back and gets modernized. This helps a lot of people find their fashion taste because they can pull fashion pieces out of different decades in the past and fit it to themselves."
Fashion is truly such a beautiful thing, and to see how much it's changed is truly mind blowing. So Cowboys, what's your favorite decade of fashion?
Leave a Comment
About the Contributor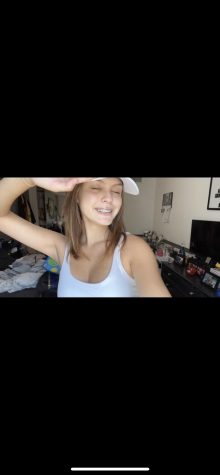 Katie Sharp, Staff Writer
Katie Sharp is a staff writer for Canyons journalism program The Pony Express. This is her second year in journalism and she loves it very much. She doesn't...