The Rise of Online Thrifting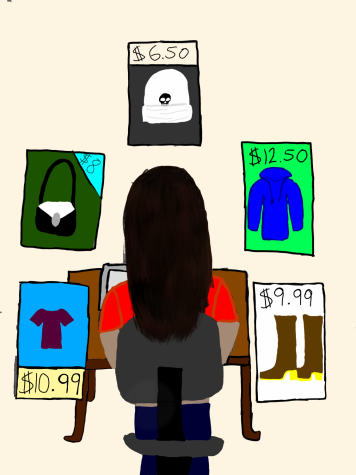 As time progresses, many people are starting to realize the appeal of thrift shopping. Not only is shopping at thrift stores less expensive, but it is also better for the environment. However, not everybody can afford to spend hours rummaging through isles of secondhand items for the perfect piece of clothing.
Well, the search for ethical and affordable clothes is now easier than
ever before. No more searching through the never-ending racks at your local thrift store because you can now easily thrift shop without stepping a foot outside your house. From apps to websites, there are a plethora of ways to find similar (and maybe even better) thrift store items.
One of the first major websites to introduce thrift shopping to the online community is eBay. There are not that many differences between eBay and the average Goodwill store when you truly examine both. You can find rare items, inexpensive clothes, and cool antiques; however, it only takes a few clicks on eBay to complete your purchase versus having to wait in line.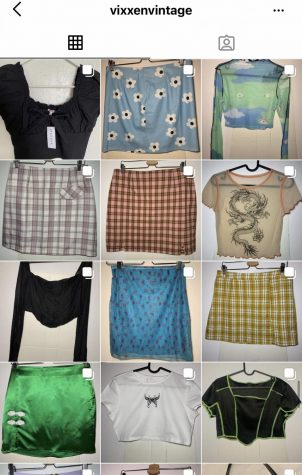 Nevertheless, people do occasionally find eBay hard to navigate because of their large selection as there were even over a billion items listed in 2019. This leads many teens and young adults to find reselling apps and websites with a more catered and individualized approach.
For example, Depop is slowly becoming one of the most popular reselling and thrifting app because of its accessibility and visually appealing layout. The Depop website describes itself as "a global marketplace — a mobile space where you can see what your friends and the people you're inspired by are liking, buying, and selling." In other words, Depop is the Instagram of the reselling world. With features such as an explore page that allows users to find trendy items and a style edit that curates recommended items based on your recent activity, Depop is the most user-friendly online thrift store.
If downloading a whole new app to find second-hand clothing is not your speed, then Instagram has an abundance of people that use the platform to sell their old clothes too. Instagram is also the perfect way to find people in your local area that are even willing to drop off the clothes at your house instead of having to pay for shipping.
Canyon High School graduate Yasmine Provincia started her online vintage store, Vixxen Vintage, earlier this year on Instagram. While her affordable, "pre-loved" clothes sell fast, Yasmine gives the opportunity for teens in the Santa Clarita area to find cute clothes without having to directly contribute to fast fashion.
This year especially, there has been an increase in both the seller and buyers of the online thrifting community. Not everybody feels safe entering thrift stores anymore, while many small thrift stores had to temporarily close due to COVID-19. However, people can still continue to get unique and vintage clothing without having to worry due to the many online thrift stores and platforms now available!
Leave a Comment
About the Contributor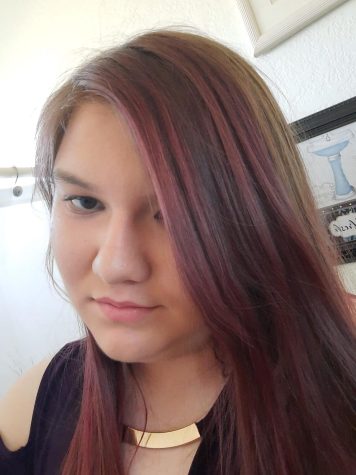 Rhonda Corona, Staff Writer
Rhonda Corona is a staff writer of the Pony Express, who has a passion for writing about whatever interests her, but she mostly writes about arts and entertainment...